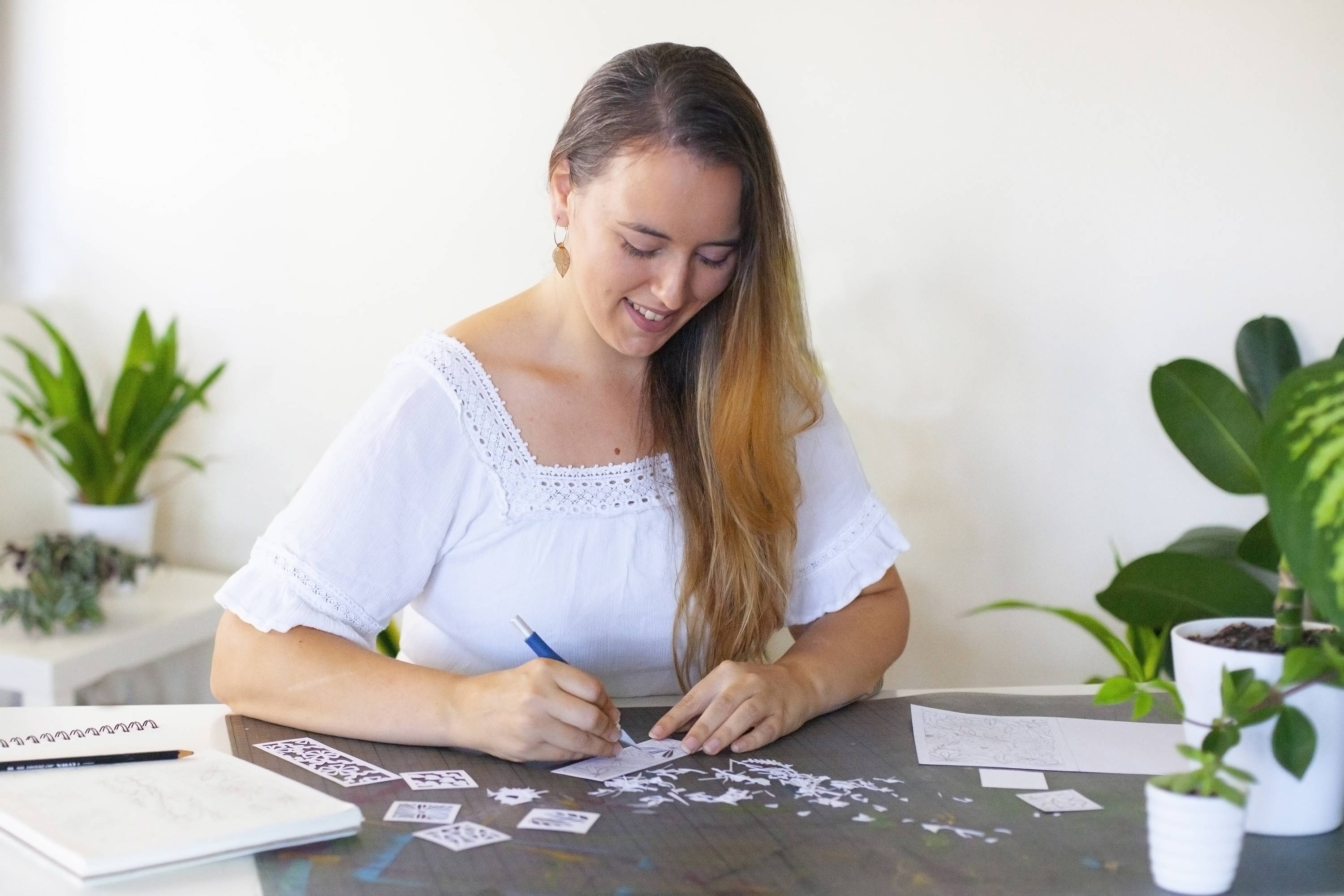 Alisa Blundon is a creative who works in a variety of art forms including photography, digital art, assemblage and illustration. Alisa's most recent, and well known, works are her intricate paper cut pieces. Finding inspiration from maps and locations, Alisa creates highly detailed paper cuts that reflect places of meaning. Constantly exploring the depths of the medium of paper cutting, Alisa creates both minimalistic works as well as complex, layered pieces.

An avid art journaler, museum sketcher, and craft lover, Alisa is a multipotentialite who persistently looks to make connections between her life experiences and artistic explorations into different media. Alisa is an International Art Teacher and New Englander who currently lives in Vietnam with her wife and rescue golden retriever.

Alisa Blundon for Joone: Paper Cutting
Inspired by Alisa's stunning 100 Paper Cuts in 100 Days project, these kits are a wonderful introduction to the art of paper cutting. With seven patterns that range in complexity, all the supplies you need, and step-by-step instructions from Alisa, you, too, can learn how to create beautiful cut-paper art.
Explore more of Alisa's work