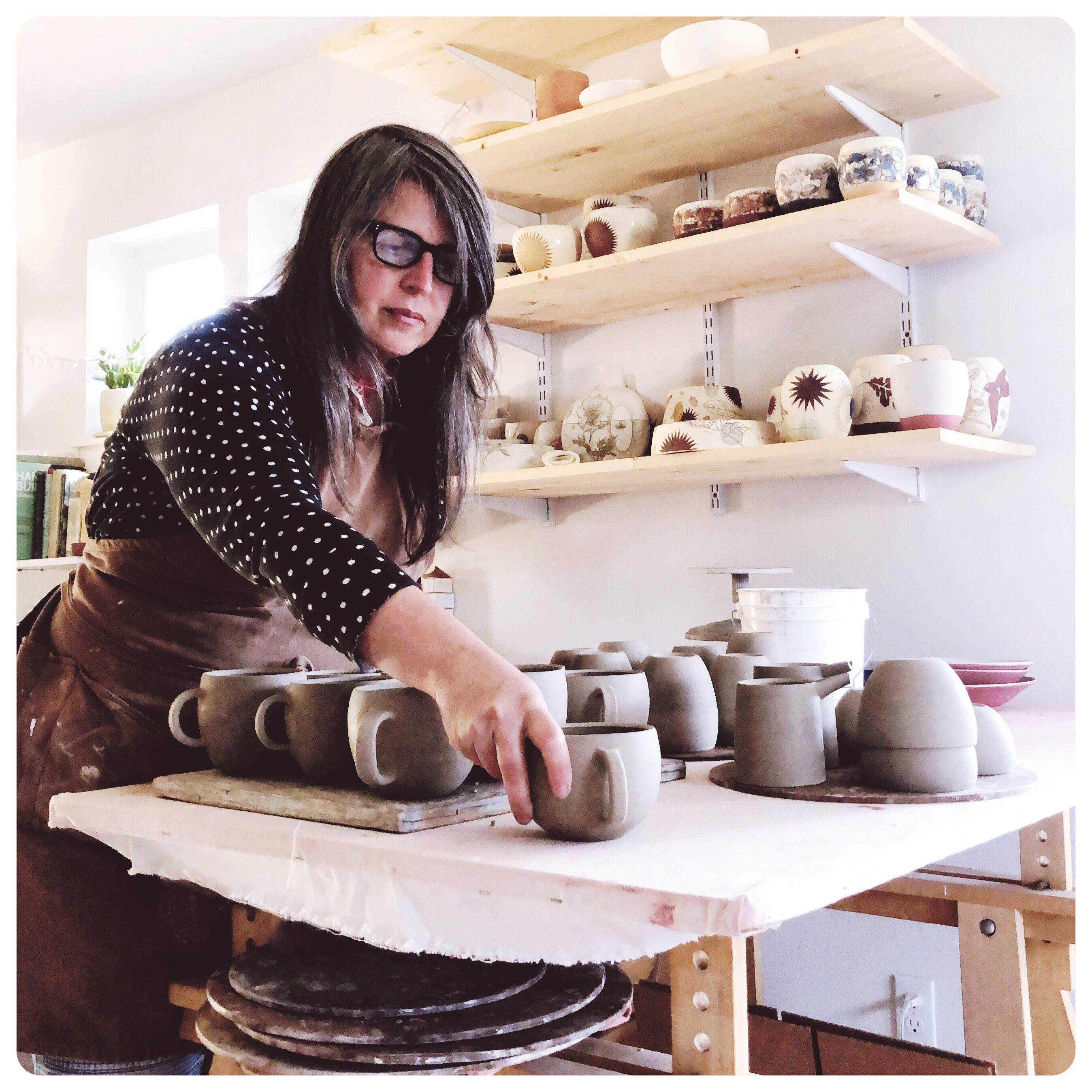 Diana Fayt is a modern day scrimshaw artist, whose chosen medium is clay rather than whalebone. Drawing on her background as a ceramist, printmaker, and illustrator her surfaces are alive with strange and extraordinary stories, part folklore, part personal narrative.

Diana's work can be found in myriad art collections both in the United States and abroad. She has been featured on the cover of Ceramics Monthly as well as in numerous publications, such as, Journal of Australian Ceramics, American Craft, Sunset Magazine, and The New Artisans, Part Two. Her clients include Heath Ceramics, Anthropologie, and Terrain.

When not working in her studio, Diana can be found teaching technique and inspiring creativity in workshops around the world and online via her self-created e-courses. A graduate of the California College of the Arts, Diana currently lives and works in Portland, Oregon with her partner and sweet pooch, Louie.

Diana Fayt for Joone: Ceramics
Diana brings clay surfaces alive with etched and painted designs that evoke strange, exciting stories. With her Ceramics Kits, you can create striking clay decor at home - no kiln required!
Explore more of Diana's work