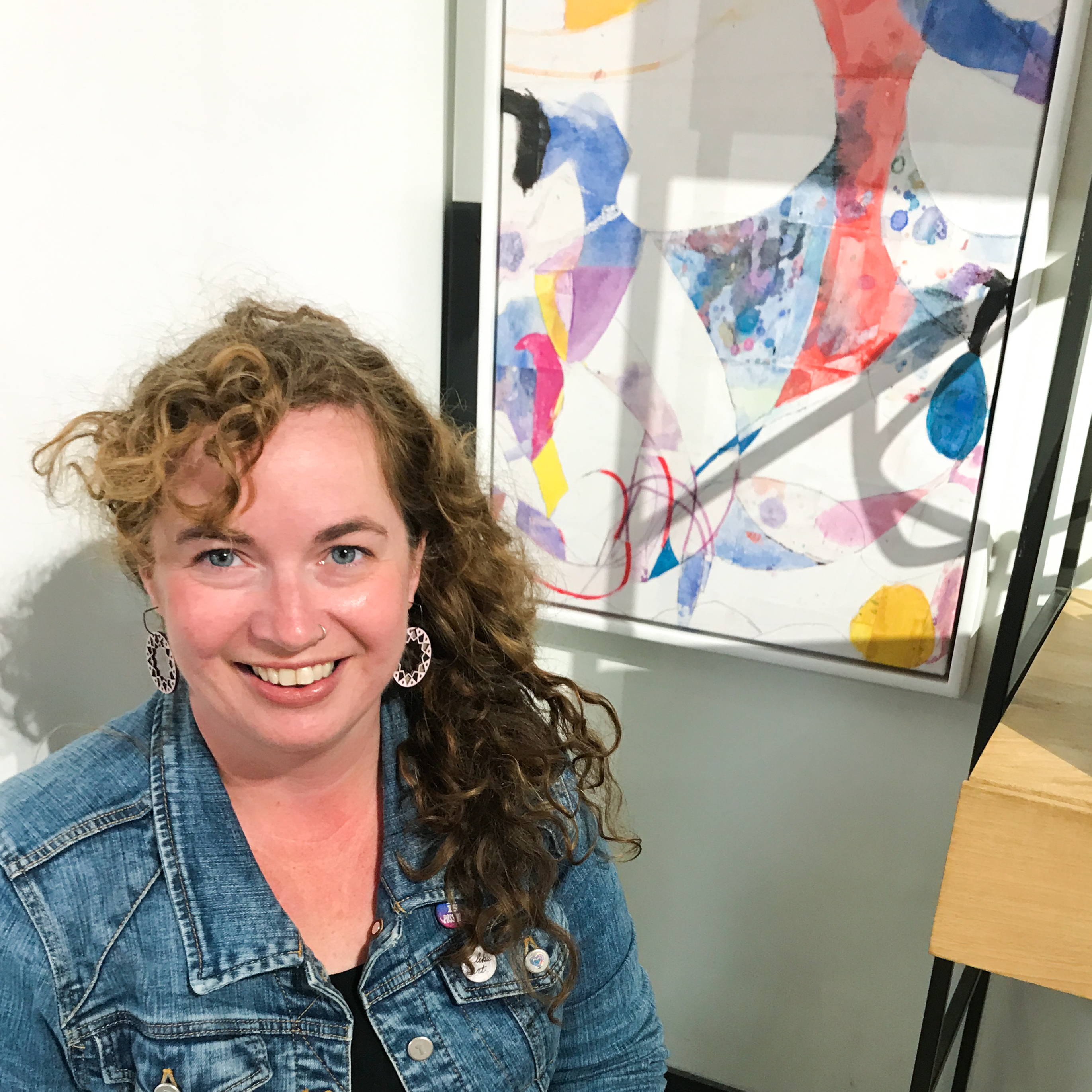 Bay Area artist Erin McCluskey Wheeler has a BA in studio art and art history from Beloit College, and an MFA from California College of the Arts. Erin works in paper (found, painted, printed, and cut) to create abstract graphic collage art. In her work, Erin associates landscapes and colors with people in her life and while the work is abstract and open ended, it comes from a place of personal symbolism and meaning.

Erin teaches collage and mixed media classes and workshops throughout the Bay Area and has been a guest artist at the 92nd Street Y in New York and Art on 30th in San Diego. In 2018-2019, she was the Artist in Residence for the El Cerrito Recycling Center. Erin has been a guest curator at the NIAD Art Center and the UC Botanical Garden at Berkeley. Erin's artwork is licensed and sold through West Elm, Samsung, and Minted.

Erin McCluskey Wheeler for Joone: Paper Collage
We love Erin's layered compositions and bold color palettes. Her Paper Collage kits combine curated papers with templates and design inspiration from Erin, make it possible for home artists to create their own striking pieces.
Explore more of Erin's work