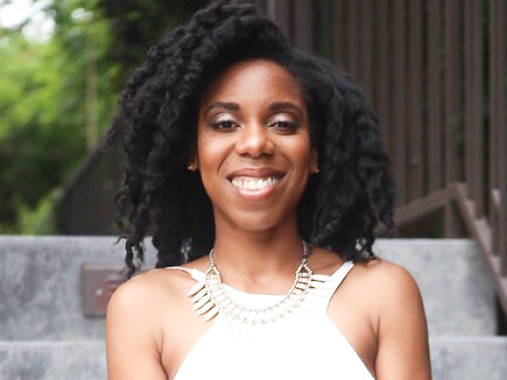 Fifi Buchanan began her career journey as mechanical engineer, and now works as a copywriter, content creator, and voice actress. She currently lives in Southern California, where she enjoys writing and podcasting for her own brand as well as other brands.

Fifi hosts a lifestyle improvement podcast called Wonderfully Made, where she uses storytelling, soothing sounds, and personal experiences to help others reflect on some of life's biggest questions and challenges.

She believes affirmations and encouraging words can propel us forward into healing and a great sense of life fulfillment.

Fifi Buchanan for Joone: Threads of Affirmation
Explore more of Fifi's work