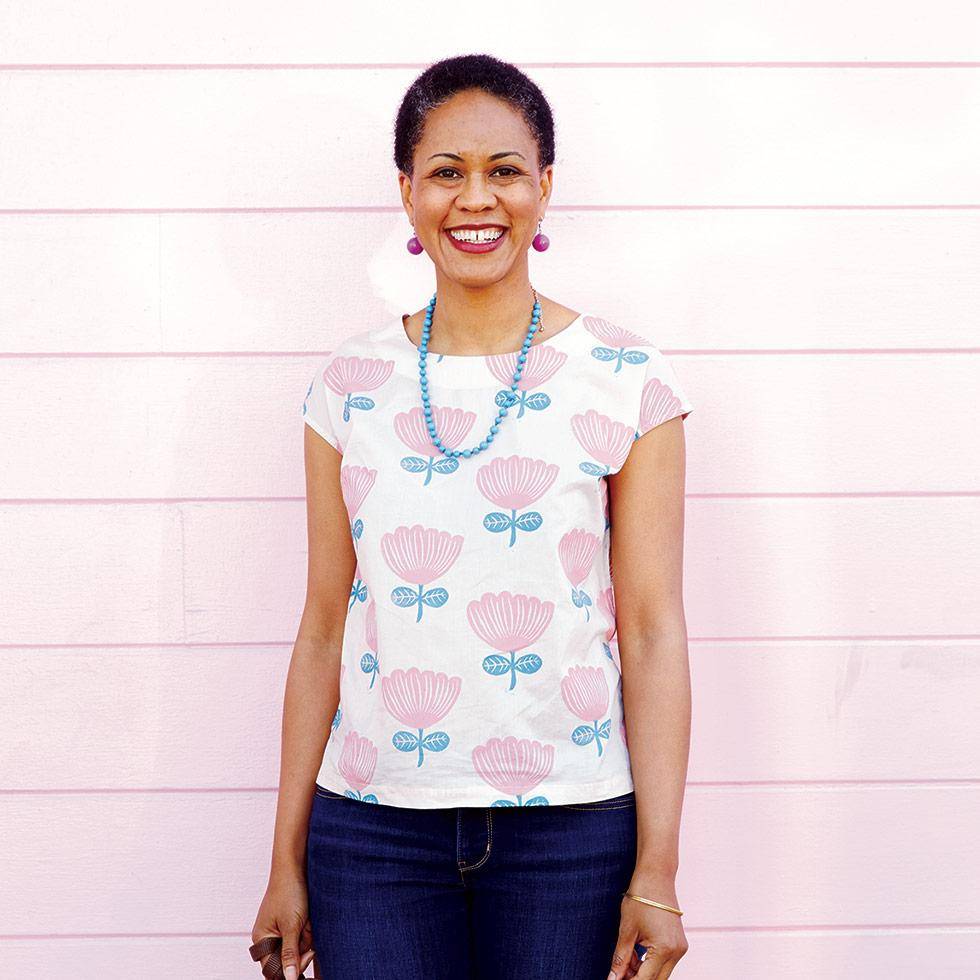 Jen Hewett is a printmaker, surface designer, textile artist and teacher. A lifelong Californian, Jen combines her love of loud prints and saturated colors with the textures and light of the California landscapes to create highly tactile, visually-layered, printed textiles.

Her clients include Cotton + Steel Fabrics, Princeton Architectural Press, and Fringe Supply Company. Her work has been featured in print in Better Homes and Gardens, UPPERCASE, and Pressing Matters, and online on Design*Sponge. Her first book, Print, Pattern, Sew was published by Roost Books in May 2018.

When she's not creating in her San Francisco studio or teaching her popular block printing classes, she can be found hiking with her high-strung dog Gus, cycling on San Francisco's less-hilly streets, or hiding out at her neighborhood wine bar.

Jen Hewett for Joone: Stamping
Jen's signature textiles combine simple geometric shapes and appealing color palettes to create sophisticated, layered patterns. You can create your own beautiful designs inspired by Jen's art using the stamps and supplies in each of her Stamping Kits.
Explore more of Jen's work
Photo of Jen in her studio by Jen Siska.