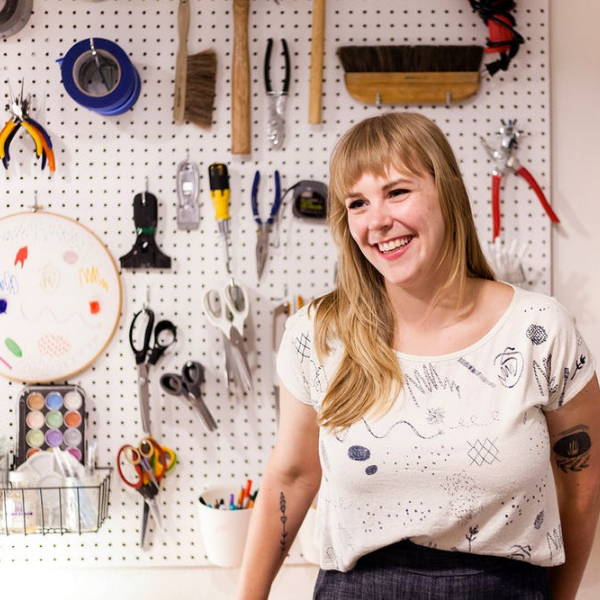 Jennie Lennick is a San Francisco based artist, entrepreneur, and teacher. As a child, Jennie became enamored with traditional domestic craft, learning to sew and embroider. Jennie fell in love with macrame as a teenager, and began teaching it while still in high school. Over the last decade, Jennie has taught hundreds of art classes to adults and children mainly focused on fiber arts, sewing, and printmaking.

Inspired by the natural beauty of Northern California, Jennie launched Jenny Lemons, a collection of modern hand printed women's clothing and textiles. Jennie's work has been featured in publications like the San Francisco Chronicle, Brit + Co, and San Francisco Magazine. In 2017, she opened her first retail store in the Mission District of San Francisco. Her shop is a community space where she facilitates DIY workshops, designs her clothing line, and showcases the talents of other local artists.

Jennie Lennick for Joone: Macramé
Jennie marries a playful, modern aesthetic with a deep expertise in fiber and textile arts. Her Macramé Kits pair classic knots with fresh color palettes to create contemporary accessories.
Explore more of Jennie's work
Photo of Jennie in her studio by Creative Crushin; Photo of Jennie's sampler by Call Me Christine